Episodes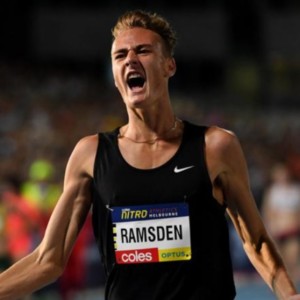 Tuesday Apr 19, 2022
Tuesday Apr 19, 2022
This episode is also brought to you by POGO Physio. Since the inception of the practice in 2006, they have helped over 25,000 clients get back to their physical best following injury.
Their clients include Australian & World Champions, Olympic medalists, sporting legends, mums and dads, workers, weekend warriors, active children, mature folk and even the occasional touring rock star.
Learn more here: https://www.pogophysio.com.au/
This episode is also brought to you by Tarkine. Tarkine produces the world's most eco-friendly high performance running shoes. Along with this, they take responsibility for the full life-cycle of their shoes. Tested on elite runners. Suitable for anyone who cares about the planet, comfort and style. Tarkine #RunTheFuture Now available at tarkine.com use code rtpodcast for 10% off your first order.
Runner's Tribe is on a mission to chat with the world's best runners. Follow along for training insights, cool stories, and loads of banter.
Brought to you by host Sam Burke, episode 14 of the Runner's Tribe podcast features Matthew Ramsden fresh from his 5,000m win at the Australian National Championships.